Centroplex Chapter, Barbershop Harmony Society
Temple, Texas
Yours for a song . . .
wherever and whenever harmony and fun are needed!
Proudly representing the international Barbershop Harmony Society and its five-state Southwestern District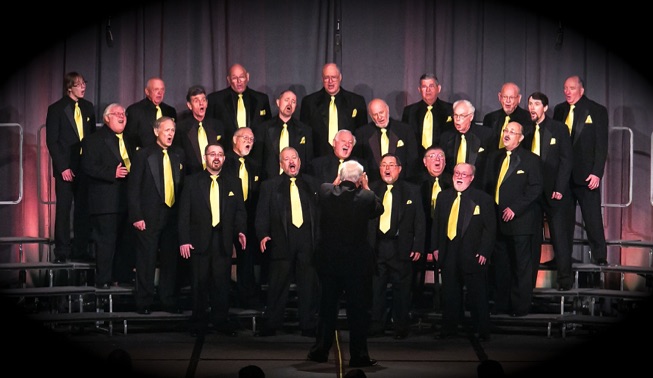 Supercharge Your Chapter!
A Unique Training Opportunity for Barbershop Harmony Society Chapters...or ANY Musical Organization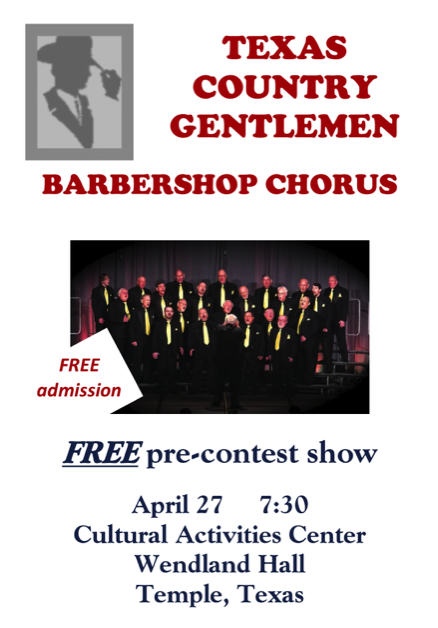 Join Paul Ellinger, one of the Barbershop Harmony Society's most requested coaches, in a fun-filled, all-day workshop.
Paul has won acclaim across America as an a cappella performer and coach, and now his workshops are helping musical groups of all kinds grow, improve their performances, and relate better to their audiences and communities.
The Southwestern District of the Barbershop Harmony Society and the Texas Country Gentlemen are proud to
bring his expertise to Central Texas.
First United Methodist Church
Temple, Texas
A conceptual approach that has gone viral nationwide.
Learn Techniques for "Turbo Growth" in Your Organization
Get the keys to increasing your organization's numbers and energy.
Learn How to Build a Stronger Community Image
Learn how to be more relevant to your audiences/community.
Please bring $10 for your lunch
For more information:
Call Gary Morton - (254) 771-2721
Email - gmorton1@hot.rr.com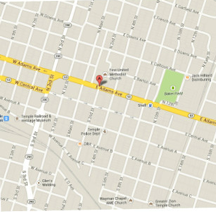 To Register Online Now,
Click Here